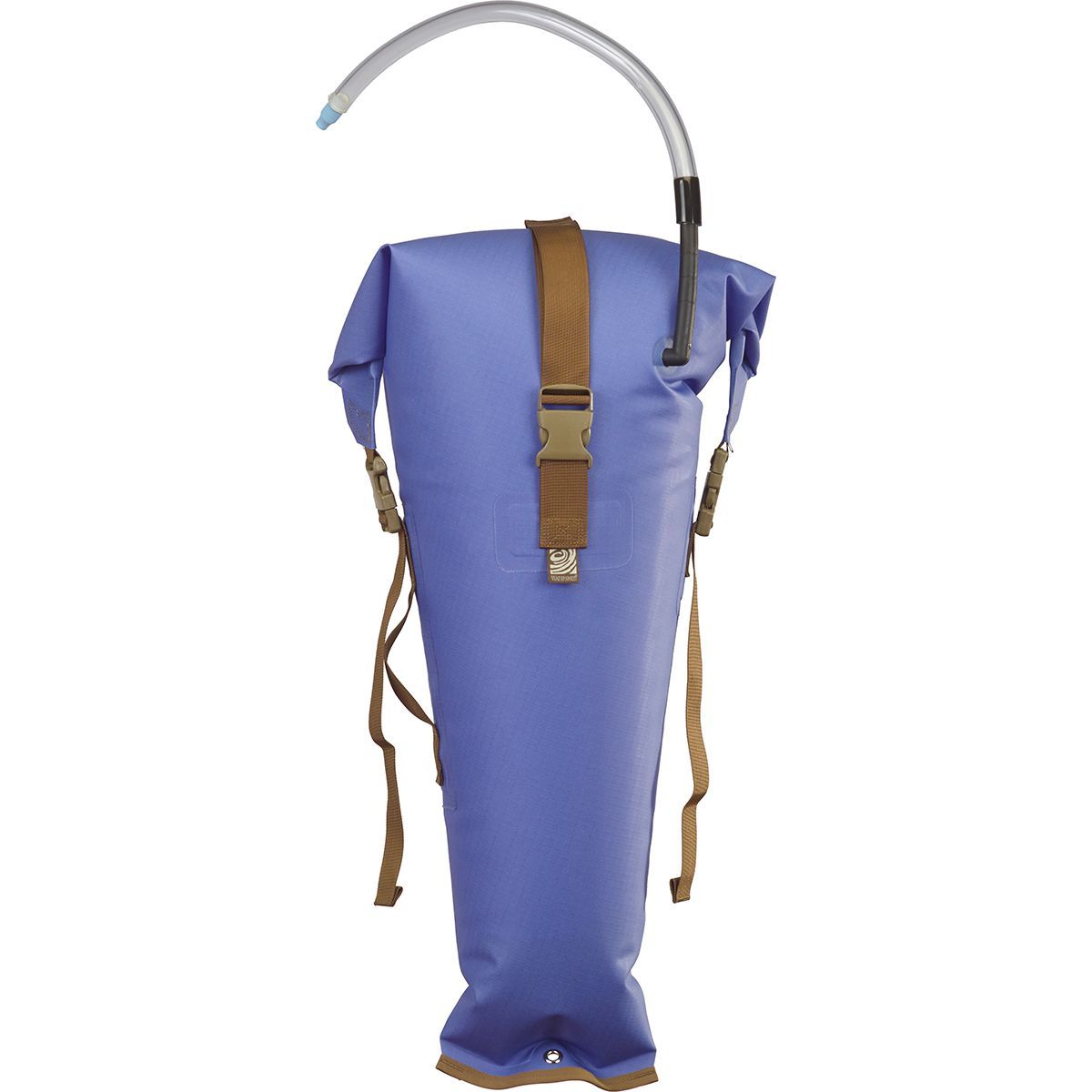 See the product page
The Watershed Futa Stowfloat 19L Kayak Bag is a versatile, durable, and waterproof storage solution designed for kayakers looking to keep their gear dry and secure during their adventures. With a unique, easy-to-use closure system and the ability to convert into a float, this bag is perfect for all types of kayaking enthusiasts.
Pros ​
The Futa Stowfloat 19L Kayak Bag by Watershed comes with an array of impressive features that make it stand out from other kayak bags on the market. One of its most noteworthy features is its patented ZipDry closure system that ensures a watertight seal, even when submerged. This, coupled with the bag's rugged 420D Cordura nylon construction, guarantees that your gear stays dry and protected throughout your journey. Additionally, the Futa Stowfloat can be easily converted into a float by inflating the built-in air chamber. This functionality not only helps with buoyancy but also ensures that your belongings remain safe and accessible if your kayak capsizes. Moreover, the 19-liter capacity of the bag offers ample storage space for all your essentials, while the multiple attachment points and compression straps allow for easy attachment to your kayak and customizable organization.
Cons ​
Although the Watershed Futa Stowfloat 19L Kayak Bag has many positive aspects, there are a few drawbacks to consider as well. The price point of this bag is on the higher side, which may not be suitable for budget-conscious kayakers. Additionally, the ZipDry closure system, while highly effective, can be a bit challenging to use initially, especially when compared to traditional roll-top closures. Some users may also find the 19-liter capacity limiting if they require more storage space for longer trips.
Overall ​
In conclusion, the Watershed Futa Stowfloat 19L Kayak Bag is an excellent investment for kayakers looking for a reliable, waterproof, and versatile storage solution. With its unique closure system, durable construction, and the ability to convert into a float, this bag provides exceptional value and functionality. Despite its higher price point and a few minor drawbacks, the overall quality and benefits of the Futa Stowfloat make it a highly recommended product for those seeking the best in kayak storage solutions.
Key Terms ​
Watershed Futa Stowfloat, 19L Kayak Bag, waterproof, ZipDry closure system, 420D Cordura nylon, kayak storage, air chamber, buoyancy, attachment points, compression straps