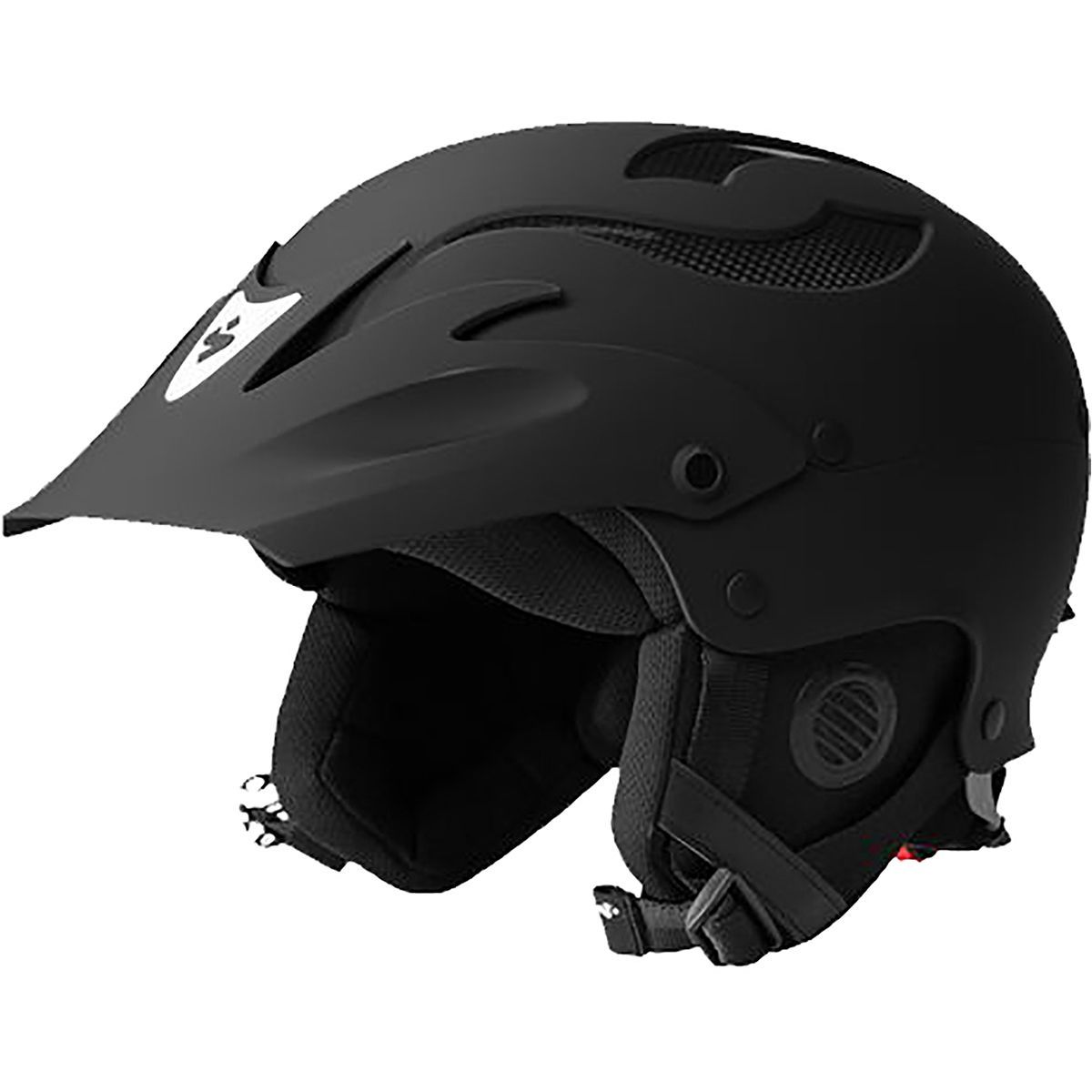 See the product page
The Sweet Protection Rocker Helmet is an outstanding piece of safety gear that offers superior protection and comfort for outdoor enthusiasts, particularly in the realm of water sports. Designed with the well-being of your brain in mind, this helmet ensures that you can safely partake in your favorite activities while minimizing the risk of injury.
Pros ​
The Rocker Helmet by Sweet Protection is a game-changer when it comes to safeguarding your brain during water sports and other outdoor adventures. Constructed with high-quality materials, this helmet boasts a number of impressive features that set it apart from its competitors. The innovative Thermoplastic Laminated Carbon Fiber (TLC) shell offers a lightweight yet durable design, ensuring that you stay protected without feeling weighed down. The Occigrip turn-dial fit system allows for a customizable, secure fit that keeps the helmet in place, no matter how rough the waters or terrain may be. The helmet also features a moisture-wicking Coolmax liner that keeps you comfortable even during the most strenuous activities. Additionally, the helmet's well-placed ventilation channels provide ample airflow, ensuring you stay cool and comfortable at all times. Finally, the removable ear pads add an extra layer of protection, while the visor keeps the sun and spray out of your eyes.
Cons ​
While the Sweet Protection Rocker Helmet is undoubtedly a fantastic investment in safety, there are a few minor drawbacks to consider. First, the helmet's higher price point may be a deterrent for some, though the level of protection it offers is well worth the investment. Additionally, some users may find that the helmet runs slightly small, so it's essential to carefully consult the sizing chart before making a purchase. Lastly, the helmet's unique aesthetic may not appeal to everyone, but this is ultimately a matter of personal preference.
Overall ​
In summary, the Sweet Protection Rocker Helmet is a top-tier choice for anyone looking to protect their most valuable asset – their brain – during water sports or other high-impact activities. Despite a few minor drawbacks, the helmet's superior protection, comfort, and durability make it a worthwhile investment. We highly recommend the Rocker Helmet to anyone in search of a reliable, high-quality helmet that doesn't compromise on safety or style.
Key Terms ​
Sweet Protection Rocker Helmet, brain protection, outdoor enthusiasts, water sports, Thermoplastic Laminated Carbon Fiber, TLC, Occigrip, Coolmax liner, ventilation, removable ear pads, helmet safety