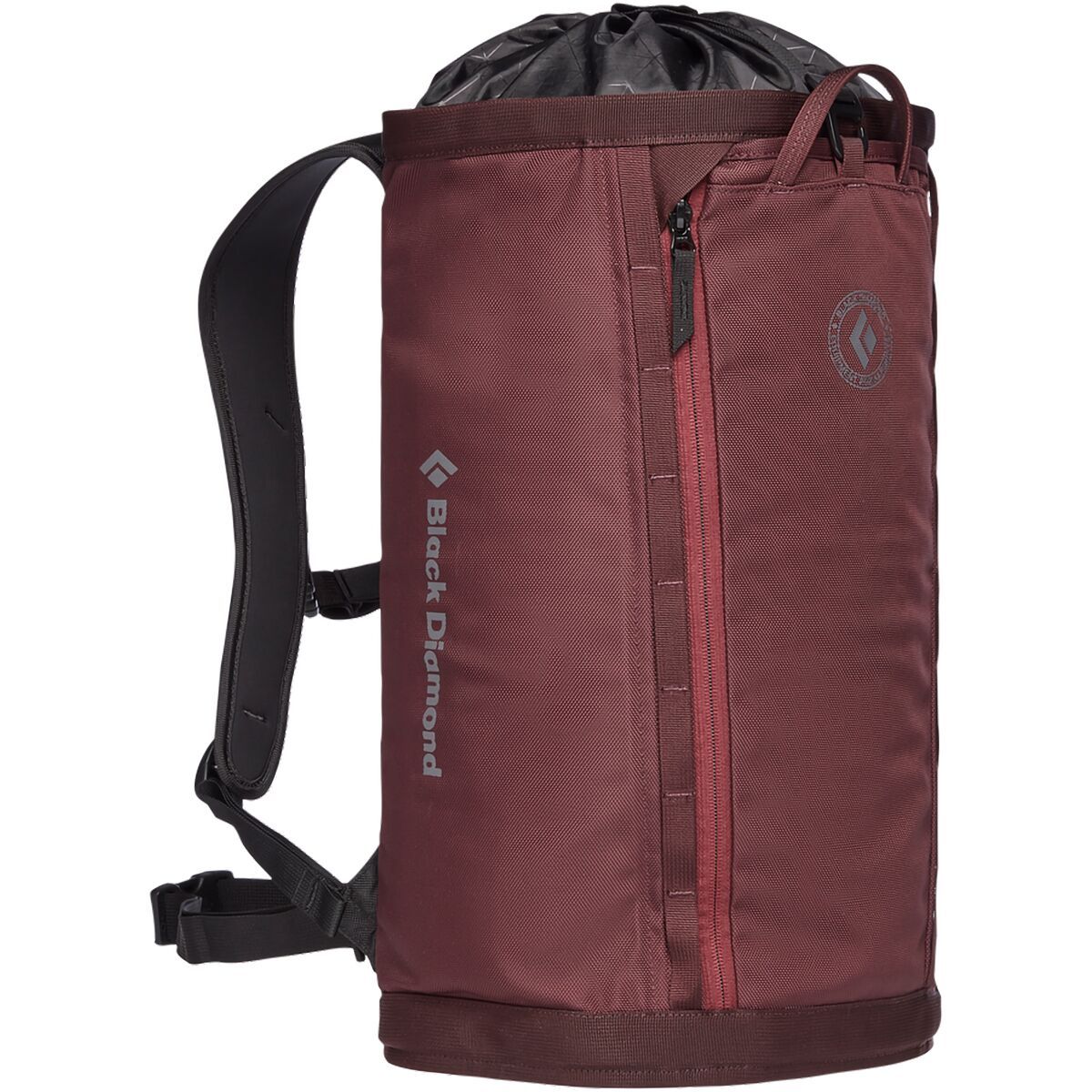 See the product page
The Black Diamond Street Creek 24L Backpack is an ideal choice for urban adventurers, offering a perfect blend of style, durability, and functionality. With its sleek design, well-organized compartments, and robust materials, this backpack is the ultimate everyday carry solution for city dwellers.
Pros ​
There is no shortage of reasons to love the Black Diamond Street Creek 24L Backpack. First and foremost, its design is stylish and modern, making it perfect for urban environments. The sleek, minimalist look is eye-catching and perfect for those who want to stand out in a crowd. The backpack's 24-liter capacity provides ample space for all your daily essentials, from laptops to gym clothes, and the well-organized compartments ensure that you can easily find everything you need.
The Street Creek 24L Backpack is not just about looks, though. It is made from incredibly durable materials that can withstand the rigors of daily city life. The 1260D ballistic nylon used for the main body of the backpack is known for its high resistance to abrasion and tearing, ensuring that your bag will stay in top shape for years to come. The zippers are also heavy-duty and built to last, so you won't have to worry about them breaking or getting stuck.
Another standout feature of this backpack is its comfort. The padded shoulder straps and back panel make it easy to carry, even when it's loaded with heavy gear. The adjustable sternum strap provides additional support and helps distribute the weight evenly, preventing strain on your shoulders and back. The backpack also has a convenient top haul handle, allowing you to quickly grab it and go when you're in a hurry.
One of the most impressive aspects of the Black Diamond Street Creek 24L Backpack is its attention to detail. The main compartment features a padded laptop sleeve that can accommodate devices up to 15 inches, keeping your valuable tech safe and secure. The front zippered pocket is perfect for stashing small items like keys, wallets, and phones, while the internal mesh pocket helps keep your gear organized. The backpack even has a dedicated water bottle pocket, so you can stay hydrated on the go.
Cons ​
While there's a lot to love about the Street Creek 24L Backpack, it's worth mentioning a few potential drawbacks. Some users may find the backpack's minimalist design lacking in additional pockets or compartments, which could be an issue for those who require more organization options. Additionally, the 24-liter capacity may not be sufficient for individuals who need to carry a larger volume of items daily. Finally, the price point might be a bit steep for budget-conscious buyers, but the quality and durability of the backpack more than justify the investment.
Overall ​
In conclusion, the Black Diamond Street Creek 24L Backpack is a top-notch choice for urban dwellers seeking a stylish, durable, and functional backpack for daily use. Its sleek design, robust materials, and well-thought-out compartments make it a reliable and practical choice for city life. While there are some potential drawbacks, such as the minimalist design and price point, the overall quality and features of this backpack make it a highly recommended product.
Key Terms ​
Black Diamond Street Creek 24L Backpack, urban adventurers, stylish, durable, functional, sleek design, well-organized compartments, 1260D ballistic nylon, padded laptop sleeve, comfort, minimalist design, robust materials, daily essentials