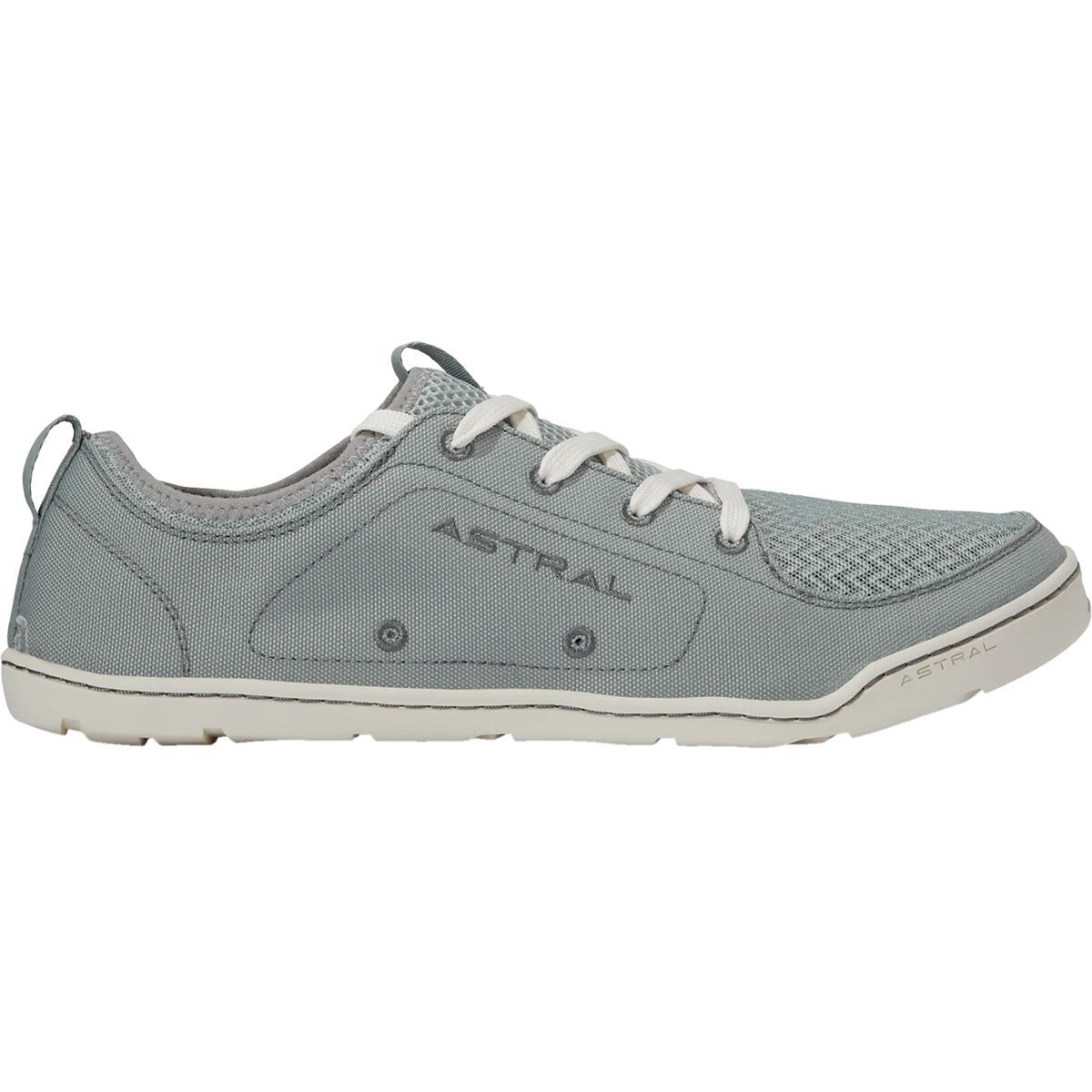 See the product page
The Astral Loyak Water Shoe is a versatile and comfortable water shoe designed for a variety of water-related activities. It provides excellent grip, flexibility, and drainage, making it a popular choice for those who enjoy kayaking, paddleboarding, or even casual beach strolls. However, it may not be the best option for those who need more arch support or are looking for a shoe to handle more rugged terrain.
Pros ​
The Astral Loyak Water Shoe offers a range of benefits for water enthusiasts. First and foremost, the shoe is incredibly lightweight, making it easy to wear for extended periods without discomfort. The flexibility of the material is also a big plus, as it allows for greater freedom of movement and helps the shoe adapt to various foot shapes. The outsole is designed with Astral's proprietary G.ss rubber, which provides excellent grip on slippery surfaces, making it perfect for kayaking or paddleboarding. Additionally, the drainage system is efficient and effective, allowing water to escape easily and preventing the shoe from becoming waterlogged.
Cons ​
While the Astral Loyak Water Shoe has many positive attributes, there are a few potential drawbacks that may affect some users. For one, the shoe's minimalist design may not provide enough arch support for those with higher arches or specific foot issues. Moreover, the thin outsole, while offering great flexibility and grip, may not be ideal for those who plan on using the shoe for more demanding activities, such as hiking or traversing rocky terrain. Lastly, some users have reported that the shoe's sizing runs a bit small, so it may be a good idea to size up when making a purchase.
Overall ​
In conclusion, the Astral Loyak Water Shoe is a lightweight, flexible, and grippy option for those who enjoy water-related activities like kayaking or paddleboarding. However, it may not be the best choice for those in need of more arch support or who require a more rugged shoe for outdoor adventures. Overall, the Astral Loyak Water Shoe is a solid option for those looking for a comfortable and versatile water shoe, but be sure to take into account your specific needs and preferences before making a purchase.
Key Terms ​
Astral Loyak Water Shoe, lightweight, flexibility, G.ss rubber, grip, drainage, arch support, sizing, kayaking, paddleboarding, versatile